Dart Systems Ltd have just taken delivery of the new RIDGID K9-306 FlexShaft Machine.
Designed for 3-6" pipes the K9-306 is purpose built for the Professional and will quickly clear grease buildup, roots and heavy scale.
It features a professional 1.5 HP (1119 W) internal universal motor powered with I-Clutch™ technology for maximum power and longevity, a fully enclosed drum to minimize set-up and clean up time, and a telescoping handle with multiple wheels and grab points to make loading, unloading, transporting, and storage easy.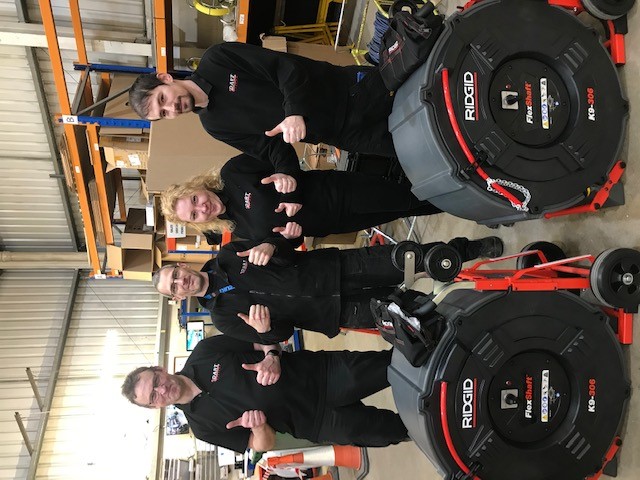 If you would like more details or a demonstration of this unit please contact Dart Systems on 01761-404870.