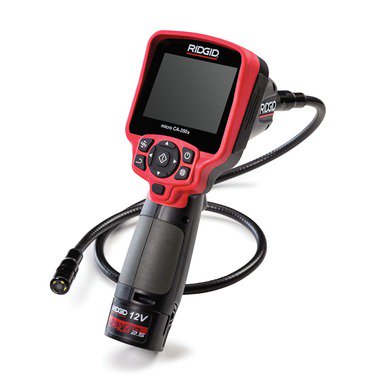 The Ridgid 63888 Micro CA-350x Inspection Camera is the next evolution of the SeeSnake micro inspection cameras which allow you to perform more detailed visual inspections in even harder-to-reach areas. This camera unites & supersedes the Micro CA-350 & CA-330 Inspection Cameras.
Retaining the large 3.5" Colour LCD screen, longer lasting, faster charging battery, rotating image capability, Zoom function, integrated Microphone & speaker, adjustable light settings, large internal memory and one handed controls of the CA-350 system the CA-350xnow has the Bluetooth & WiFi functionality of the CA-330 system.
All these functions in one system makes the CA-350x the best hand-held inspection camera on the market!
Call Dart Systems Ltd on 01761-404870 and order yours now.